The 10 Most Important Changes to the SAT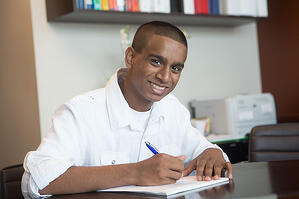 Since the College Board announced sweeping changes to the SAT in March, there has been a flurry of articles posted around the web. But those articles fail to help students and parents understand what is really changing about the SAT and how those changes will affect test-takers when they sit for the exam on select Saturdays beginning in 2016.
Our trusted partner, Revolution Prep, provided us with a helpful document that highlights the 10 most significant changes to the SAT and offers some insight as to how students might approach the test in the future. Revolution Prep's approach is so successful at getting results for students in no small part because they take the time to learn the ins and outs of the test instead of relying on superficial tips and tricks. We have every confidence that even this short document will help you understand the test a little better, which might mean a few extra points when your student takes the test in a couple of years.
Take a moment to fill out the form at right, and the PDF is just a click away!