Hire a College Coach® Expert for Your Next Speaking Engagement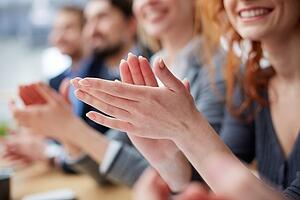 College Coach advisors are today's thought leaders in the college admissions arena.
As former admissions and finance officers from some of the nation's top colleges, they're highly sought after by the media for expert commentary, and they've got the first-hand experience to engage your audience with stories from the insider perspective.
Some of the things we can talk about:
What really catches an admissions officer's eye?
Is it possible to graduate college with minimal debt?
What does it take to get a "yes" from an Ivy?
What's the one thing an applicant should never do?
Is there a secret to negotiating with financial-aid offices for more money?
College Coach experts are available for your private functions, including client appreciation events, executive conferences, and teacher training sessions. We can also customize a presentation to fit your needs.
Below are just a few of our available speakers. See our full roster of admissions and financial aid experts.
If you're interested in booking a speaking engagement or training session for your event, please fill out the Speaker's Engagement form to the right.