Need help with the Common App?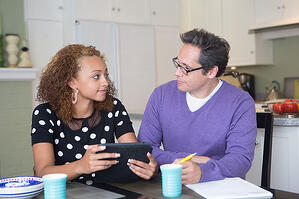 Each year, more and more colleges and universities are added to the list of schools that accept the Common Application. The ease of submitting one application to each school on your list provides some relief during what can be a very stressful process, but questions and issues still arise. As a way to ease some of the stress that prospective students face during the college application process, we turned to admissions expert Elyse Krantz to provide tips for navigating the Common Application.
Stay tuned for more tips when the 2017-2018 Common App is rolled out this summer.
In addition to the articles above, check out these related segments on Getting In: A College Coach Conversation:
Stuck on a specific section? Submit a comment on any of the above blog posts, and one of our college admissions experts will respond.
Interested in learning more about how College Coach can help you achieve admissions success? Complete the form on the right to learn more.