Our College Admission Consulting for International Students
Applying from outside the United States creates the unique challenge of translating international accomplishments to U.S. admissions. Our advisors – all former admissions officers at highly selective American colleges – have helped students from more than 30 countries gain admission in the U.S.
The International package offers one-on-one advising with a dedicated advisor with no cap on time; choose the communication method (phone, email, and/or video conference) that best suits your family's schedule and location.
Get help with:
Pre Admissions Support – Academic selections and extracurricular activities.
Targeted College List – Customized list of recommended "best fit" colleges based on the personalized assessment and our inside knowledge of college acceptance criteria.
The Essay –We provide comprehensive guidance on brainstorming topics and advice around content development to ensure the finished essay reflects your child's unique strengths and personality.
Interview Prep – Our experts draw from years of experience conducting college interviews to provide interview strategies, conduct mock interviews, and build confidence and ease nerves.
Standardized Test Strategy – We give your child direction on when to test and which tests to take, including insight into schools' individual testing policies and how to best navigate those requirements.
Extra Assistance – Your child's dedicated advisor will investigate specific college requirements and help keep track of deadlines. Plus, parents will receive updates throughout the process.
And much more!
In addition to our International offering, we also offer Elite Platinum: a choice of additional enhancements individualized to your student's needs.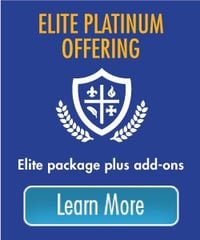 "College Coach gave us the extra assistance we needed to make sure our son got accepted to his top-choice school."
- Parent of a College Coach Graduate and Yale University Student